David has been composing for many years and writes mainly for choir and organ, though he has written songs, instrumental pieces and chamber works.
As a practising liturgical musician he is aware of the limitations that constrain music in many churches and many of his compositions reflect this.
'Father Forgive' was commissioned by the Salisbury Diocesan Choral Festival Group and formed the opening of the Millenium Choral Festival in June 2000.
'King of Glory' was composed to celebrate the Silver Jubilee of the Devizes Chamber Choir.
'Dormi Jesu' is a Christmas carol for SATB and organ was written for a series of choir workshops.
David is happy to undertake commissions for individuals and choirs.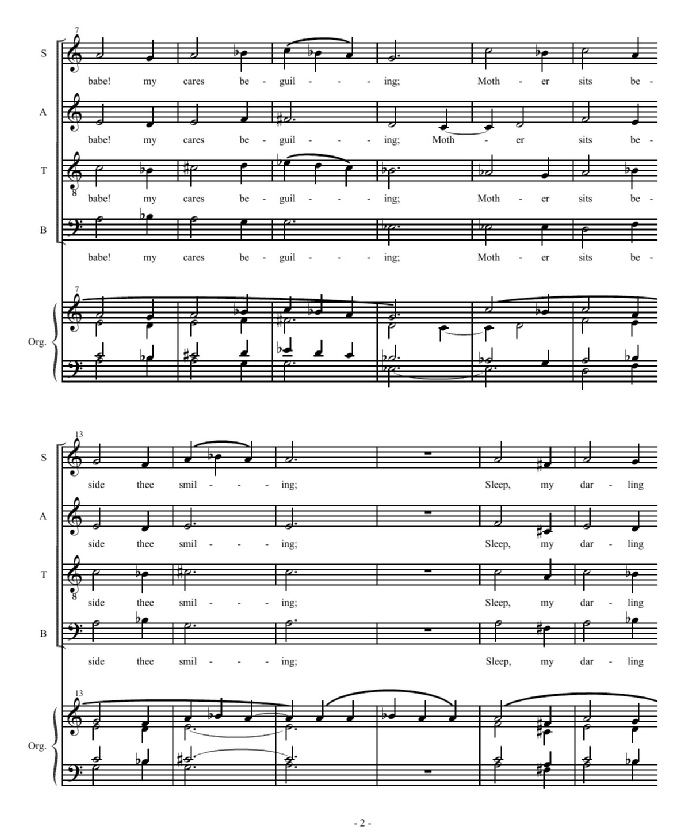 Part of 'Dormi Jesu':